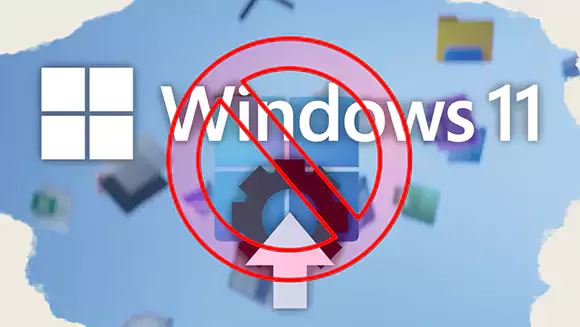 Windows 11 Is Not Necessary – At Least For Now
Windows 11 is the latest offering from Microsoft, but it has already caused controversy among users. Many are questioning whether they need to upgrade from Windows 10. Windows 11 is the latest operating system from Microsoft, but it has not received the warmest welcome from many users. The company has been pushing for users to upgrade from Windows 10 to Windows 11, but many are hesitant.
Here are some reasons why Windows 11 is not necessary or favored over its predecessor:
User data privacy issues: Windows 11 requires users to create or sign in to a Microsoft account. This move has raised concerns among privacy advocates who worry about the data collection and sharing of personal information with Microsoft.
Microsoft account TPM 2.0: Windows 11 requires a TPM 2.0 chip on the motherboard, which is not available on many older computers which are just a few years old. This forces users to upgrade their hardware to use the new operating system.
Hardware requirements: In addition to TPM 2.0, Windows 11 requires more powerful hardware, which may not be feasible for all users. For example, it requires a processor with at least two cores, 64-bit support, and a minimum clock speed of 1 GHz.
Update patches update failures: One of the most significant problems with Windows 11 is its update patches. The system frequently fails to install updates, and users must spend time and effort troubleshooting the issue.
Blue screens: Another common problem is the blue screen of death error, which can occur when using Windows 11. This issue is frustrating for users who have to restart their computers to continue working.
Install without internet: Windows 11 requires an internet connection to install, which can be problematic for users with limited or no access to the internet.
Spyware: Microsoft's track record with spyware and data collection is not encouraging, and many users are worried that Windows 11 will have the same issues.
Buggy apps: Windows 11 comes with pre-installed apps that can be buggy and slow down the system's performance.
Data collection: Windows 11 collects user data for various reasons, including personalized ads and improving the user experience. However, this can be a privacy concern for some users.
Security bugs: Like all new software, Windows 11 is susceptible to security bugs and vulnerabilities that may compromise user data and privacy.
Slow performance: Windows 11 is known to slow down computers that do not have powerful hardware, which may lead to a frustrating user experience.
Cost: Finally, the cost of upgrading to Windows 11 (#ad) may not be justifiable for users who are satisfied with Windows 10's performance and features.
In conclusion, while Windows 11 offers new features and a fresh look, it may not be necessary or favored over Windows 10. Users should carefully consider the above-listed issues before making the decision to upgrade. Windows 10 End Of Life is NOT until October 0f 2025